2016 LUCKY DEALS AS LOW AS P88!
6:22 PM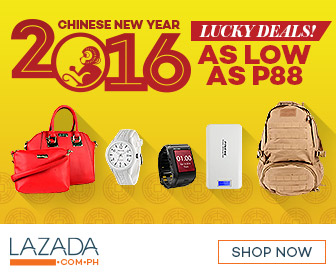 I can't believe january is coming to an end, i still remember my first new year post and now I am saying hello to February!! Means LOVE MONTH! But it's not just that! We are also celebrating the 2016 Lucky Deals As low as P88!
Let's all cap it off with the cool
Mobile App Weekend
which starts later
today at 6pm
and will run
until the end of the month!
You can also get BIG DEALS !!!
Go grab whatever you can the P88 sale is running till February 7 only!
If you still don't have the Lazada Mobile App, it's not too late to download it!!